One of the challenges of homeschooling is figuring out exactly what your kids "need" to know. Here in Oregon we only have to face standardized testing a few times (3rd, 5th 8th and 10th grades) and otherwise it's really up to us how we choose to home educate. There are several philosophies about this, some folks choose to make it up as they go along, or trust that the curriculum they are using is enough. Some prefer to ignore the "requirements" and allow their children to learn at their own pace. The rest of us just have to KNOW! :) Whatever your philosophy, here's a great resource that's worth a peek.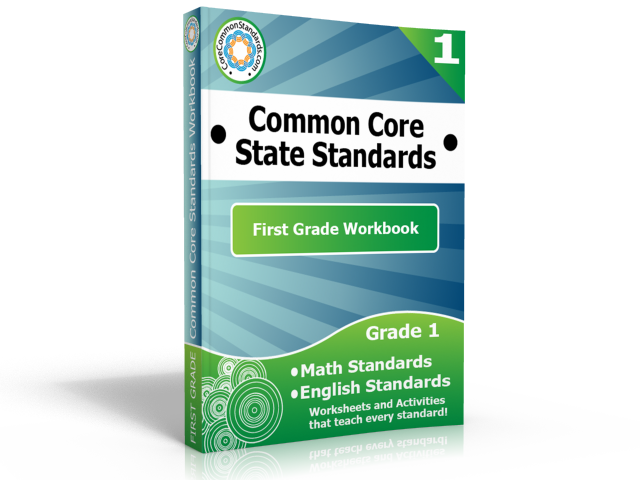 This First Grade Common Core workbook is the largest collection of resources for teaching the Common Core State Standards. This workbook includes reams of worksheets, activities, and posters that cover Language Arts and Math. They have the Common Core Standards Workbooks for Kindergarten through Grade 5 (though the Grades 3-5 aren't available just yet).
I took a peek at a sample (you can download it, here) and the worksheets seem easy to follow and read. The directions are straightforward. Even more exciting are the colorful activities and posters that could be used for homeschool-style folder games or even lapbooks. Lots of fun ideas, here.
It's always up to us as parent educators to decide what and how our kids should learn. But sometimes it's nice to get a look at what our kids really need to know. If my kids need to go back to public or private school, I want them to be ready to meet the standard.
I was offered a free copy of the First Grade Common Core Workbook in exchange for this blog post. Thanks to

http://www.hipmamasplace.com/2012/05/summer-reading-programs-for-kids-2012.html for the cute pics of the babies reading, too. :)